With summer in full force here in Texas, it's always nice to cool down with a frozen treat. Over at The TipToe Fairy, I've been whipping up ice cream left and right. There's nothing more yummilicious than ice cream on a hot summer day.
Today I've brought you more than 40 different ice cream recipes! There's something here for everyone. Chocolate, strawberry, and so much more! There's even Honey Rosemary and Raspberry Nutella Swirl!
Listed below are all the delicious recipes. Several are no churn and don't even need an ice cream maker. Just click the name to go straight to the recipe.
Pina Colada Ice cream | Lemon Vanilla Ice Cream
Raspberry Ice Cream | Pineapple Whip | Bourbon & Vanilla Bean Ice Cream
Cinnamon Ice Cream | Butter Ice Cream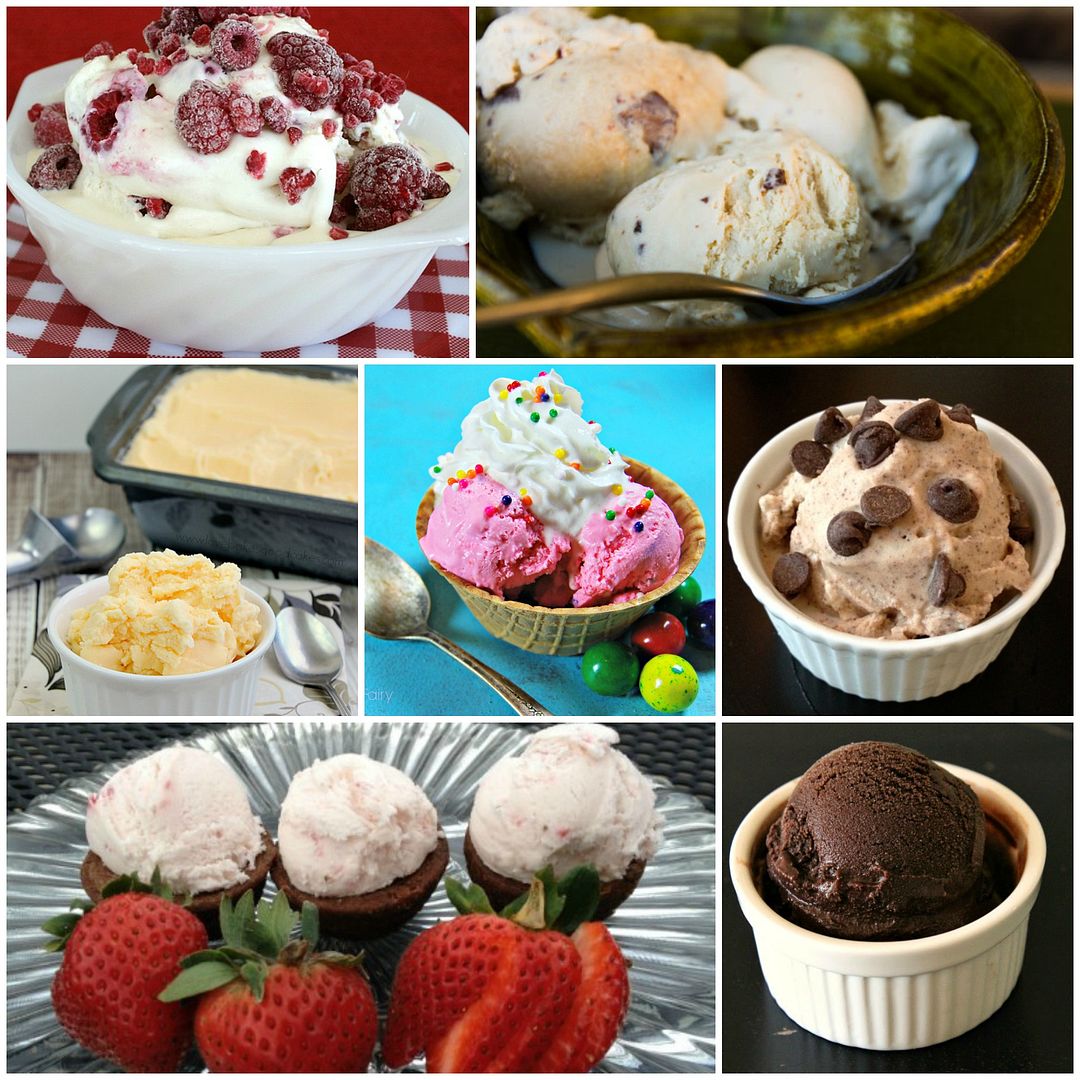 Raspberry Cheesecake Ice Cream | Coffee Toffee Ice Cream
Peach Mango Ice Cream | Bubblegum Ice Cream | Peanut Butter Ice Cream
Strawberry Ice Cream | Dark Chocolate Sorbet
Strawberry Frozen Yogurt | Candy Bar Ice Cream
Banana Peanut Butter Ice Cream | Cherry Chocolate Ice Cream | Chocolate Ice Cream
Kentucky Derby Chocolate Pecan Ice Cream | Smores Ice Cream
Chocolate Ice Cream | Green Apple Ice Cream with Zours Candy
Strawberry Chocolate Chunk Ice Cream | Raspberry Nutella Swirl Ice Cream | Honey Rosemary Ice Cream
Lime Sorbet | Mexican Chocolate Ice Cream
Root Beer Vanilla Bean Ice Cream | Tiramisu Ice Cream
Vanilla Bean Ice Cream | Butter Pecan Ice Cream | French Cream Ice Cream
Strawberry Cheesecake Ice Cream | Strawberry Sorbet
Now if you want more than just an ice cream, check out these recipes below for ice cream cakes and cookie sandwiches!
Layered Caramel Pecan Toffee Ice Cream Crumble Cookie Cake | Nutella Cookie Ice Cream Sandwiches
Ice Cream Sundae Cupcakes | Oreo Ice Cream Cake
Red Velvet Molten Lava Cake with Cream Cheese Ice Cream | Ice Cream Cake
Are you drooling yet? Tell us what's your absolute favorite ice cream flavor?
The following two tabs change content below.
Latest posts by Stephanie @ The Tiptoe Fairy (see all)